Seth Siegelaub, the subject of a major retrospective at the Stedelijk Museum in Amsterdam from 12 December 2015 to 17 April 2016, was closely acquainted with the IISH. Since 1989, the IISH has housed one of Siegelaub's characteristic projects: the International Mass Media Research Center (IMMRC) collection. Part of it is on show at the Stedelijk.
Seth Siegelaub (New York 1941-Basel 2013) is often regarded as the father of Conceptual Art. But he had many other guises: plumber, collector, bibliographer, publisher, gallery owner and journalist. At a time that predated social media, Siegelaub's principal goal was "being able to ship not things but ideas and people, and ideas about things, all over the world, very, very quickly."*
In the early 1970s, Siegelaub began collecting books and documentation on communication, media and culture, with a focus on activist movements largely ignored by the contemporary media. He wanted to explore "the documentation of the wealth of world Marxist thought and working-class practice concerning communication" ("Introduction", in Marxism and the Mass Media (1978) p. 8). The results of these activities were: a library and documentation collection; a multi-volume bibliography Marxism and the Mass Media: Towards a Basic Bibliography (Paris, 1972-1980); and a series of essays on the "production of communication" (see PDF below).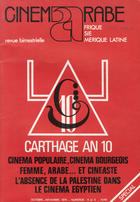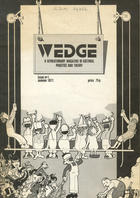 items collected by Seth Siegelaub (click for more information)
In 1990, Siegelaub settled permanently in Amsterdam. The IMMRC collection was transferred to the IISH as it had some obvious connections with other collections already held by the Institute. For instance, the IMMRC library contains many items on anti-capitalism and the Marxist student movement in the US and France. It also holds 210 files with unofficial documents on various activist movements across the world, including the flyers Siegelaub himself collected when he visited Portugal in the aftermath of the Carnation Revolution.
---
*Cited in: Sara Martinetti: 'Memorial Service for Seth Siegelaub (1941-2013)' in: HAL Archives Ouvertes <halshs-00869176>