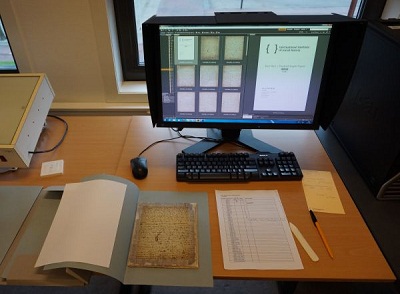 Probably the most complex archives digitized within the Centrale-project are those of Karl Marx and Friedrich Engels.
These archive are precious and famous, and used intensively by highly specialized researchers. The structure of the archives is also quite complex. After long preparations, the papers were digitized. Now the digital files have been checked for quality - both the technical image quality as the completeness and correctness. We are happy to announce that after careful checking, Marx and Engels have been approved!
The next step is fitting the digital files into the inventyory on the IISH website. That will be quite a job as well. When we have finished, and checked again, we will let you know.