Tijd: 19.30 uur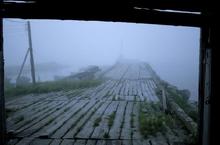 Honderd jaar na de Russische revolutie, vijfentwintig jaar na de ineenstorting van de Sovjet-Unie, geven de Balie en het Internationaal Instituut voor Sociale Geschiedenis een uniek inkijkje in de wereld van noeste arbeid in het huidige Rusland.
Buiten de gebaande paden, soms ver van de stedelijke beschaving en veelal onder extreme omstandigheden doen Russische arbeiders hun werk: van de kolenmijnen op Spitbergen tot aan een limousine-fabriek in Moskou. Onze cinema staat de gehele maand oktober in het teken van de Russische 'ijzervreters'
Gatherers of the Sea Grass - Maria Murashova 
Rusland/ 2016/ 70"
Op het Solovetsky eiland in de Witte Zee bevindt zich een voormalige goelag en een eeuwenoud klooster. In de zomer trekken er arbeiders naar toe om zeewier te oogsten. In de winter blijft enkel een opzichter met zijn hond achter. Gatherers of the Sea Grass biedt een poëtische inkijk in het eenzame werk op dit afgelegen eiland, ver van de verlokkingen en de verleidingen van de beschaving.
Programmering: Gijs Kessler (IISG) en Jasper Wezenberg (De Balie).