Een lespakket
Op deze pagina vind je lesmateriaal over gedwongen arbeid in Nederlands-Indië, ná de afschaffing van slavernij. Het is bedoeld voor de bovenbouw van havo/vwo. Leerlingen kunnen zelfstandig aan het werk met de bronnen. Behalve dat de leerling meer leert over gedwongen arbeid in het voormalige Nederlands-Indië, oefent hij ook met vaardigheden rond historisch denken en redeneren die op het centraal eindexamen havo/vwo worden getoetst. Per vraag wordt in het antwoordmodel verwezen naar de getoetste vaardigheden. 
Het materiaal is ontstaan uit een samenwerking tussen Paula van Rooij, didactisch auteur bij Van Rooij ONderWIJS, en Klaas Stutje, postdoc onderzoeker bij het IISG in Amsterdam.
Dit materiaal is in gedrukte vorm te bestellen bij het Internationaal Instituut voor Sociale Geschiedenis: contact via klaas.stutje@iisg.nl of communicatie@iisg.nl of gratis te downloaden (onder aan de pagina).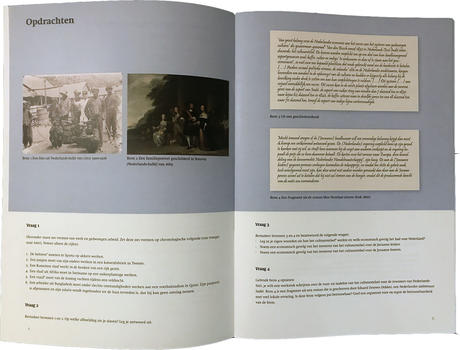 Eerder publiceerde het IISG lesmateriaal van Matthias van Rossum en Paula van Rooij over slavernij in Indië in de tijd van de VOC. Ook dat materiaal is gratis online beschikbaar.
En als je hier nog niet genoeg aan hebt, enkele tips: